Since my childhood, I heard a lot about Calcutta especially about Howrah Bridge from my dad. Today it is known as Kolkata which was once the capital city of India when it was under the British Raj in 1773. It's a city with a traditional soul, colonial architecture, cultural festivals, lots of car honking and street food. I'm going to show you my favorite highlights of this unique city tour.
I had been to Kolkata when I was studying in IIM Joka and I decided to roam around the city and deep dive to see the life in Kolkata. I feel proud that I made it, I start my day from the very famous Kalighat Temple early in the morning. Captured the surrounding and lifeline of Kolkata. I feel it's the best place to capture the soul of the city.


My prime intention is to personally experience the culture and beauty of city from my eyes and I nailed it. I planned my trip on paper to see all places as much I can in a day and to travel by all means of transport including Local, Metro, Tram, Rickshaw, Jetty to experience the real "City of Joy".
I started my day tour from Khalighat temple, it's a main pilgrimage temple for devotees of Kali. Being a main site, it's very busy. There's street vendors and touts trying to usher you in and sell you places to park your shoes and it's a little too nutty for me now. If you come at night, there are a lot of festivities where you'll see a lot of people here and there are a lot of shops to go to.


Recommended only for those who are ready for surrounding poverty, surging crowds, filth and pandemonium (otherwise visit Dakshineshwar Kali Temple as an alternative), the temple at Kalighat is dedicated to the fearsome patron goddess of Kolkata — Kali, the dark mother — and is integral to the city. Hidden in a maze of alleyways, the temple is known for its animal (particularly goat) sacrifices, which although outlawed are still performed regularly inside its enclosure to appease the blood-drinking goddess. Prepare to be approached by pushy temple priests who will try and extract as much money as possible from you.
Location: South Kolkata. Kali Mandir Road, near Rash Behari Avenue. There is a Kalighat Metro train station.
Open: 5 a.m until 2 p.m. and 4 p.m. until 10 p.m.
Maidan is a district of Kolkata. In the heart of the city, the 400-ha park stretches from the Hooghly river in the West to Chowringhee and Park Street in the East. Giving the name to this area is the huge, lush, green, open parkland.


Victoria Memorial
It's an imposing white building that was completed in 1921 and currently serves as a museum. Named after Queen Victoria of the United Kingdom, it houses a collection from the British Colonial period, including a number of impressive paintings, sculptures, and books. A sound and light show is held there in the evenings. It details the 300-year Raj era from the arrival of the British in Kolkata to the day of Independence.
Location: The southern end of the Maidan.
When to Go: Tuesday to Sunday 10 a.m. until 5 p.m. Cost: Indians, 30 rupees. Foreigners, 500 rupees.
St Paul's Cathedral
St Paul's Cathedral is acknowledged as the first Episcopal Church of the eastern world. It is an Anglican cathedral of the Church of North India. Besides, being a religious site, the cathedral is also an architectural marvel. St. Paul's Cathedral is 247 feet in length, 81 feet in width and 114 feet at transept. The flagstaff rises to a height of 175 feet above ground level. The St. Paul's Cathedral took eight years to be built at a whopping cost of Rs. 5 lakhs (Five Hundred Thousand rupees) and was finally consecrated by Bishop Wilson on 8th October 1847. The cathedral's tower is modeled on the "Bell Harry" tower of Canterbury Cathedral and the cathedral overall resembled England's Norwich Cathedral with three Gothic stained glass windows and two frescoes in Florentine Renaissance style.


Birla Planetarium
Situated at the famous Chowringhee Road right in the proximity of Victoria Memorial and St. Paul's Cathedral Birla planetarium is the largest planetarium in Asia and the second largest in the world! Situated in the city of joy – Kolkata, Birla Planetarium is a magnificent edifice set up by Pandit Jawaharlal Nehru on 2nd July 1963. It is one of the three planetariums present in India. Also known as Taramandal, the Birla Planetarium regularly holds many shows and programs are in various languages including Hindi, English, Bengali, and other regional languages. In addition to being a planetarium, Birla Planetarium also has an electronics laboratory and an astronomy gallery that has a collection of paintings and astronomical models.


Esplanade
The Esplanade district is a buzzing district which is very Raj-esque in architecture and history. Colonial architecture is present as well as a bit of an every man's shopping area. It's also the crossroads where you can find a lot of transportation from long distance buses to trolleys. Nearby hotspots: BBD Bagh, Indian Museum.


Kumortuli
Kumortuli or the potter's colony of Kolkata was by far one of the most fascinating highlights of the city for me. The colony is reknown for their production of clay idols of Hindu gods and goddesses. I visited before the big Kali festival, so many sculptors were busy at work sculpting Kali goddess statues.
There are hundreds of potter shops and their work supplies Kolkata and is exported throughout India.
It was helpful to be accompanied by a guide I had for a half day tour with Viator. While much of Kumortoli seems self-explanatory, wandering the shops alone might have felt a little awkward for me. Having a guide helped me to get closer with my camera.
Location: Banamali Sarkar Street, north Kolkata. The nearest railway station is the Sovabazar Metro.


When to Go: Most of the idol-making happens from June to January, with the biggest occasion being Durga Puja. There's usually a frenzy of activity around 20 days before the Durga Puja festival begins, in order to get all the work finished.
Took Jetty from Ahiritola Launch Ghat to Howrah Railway Station


Colonial Architecture & City Tours
Kolkata was once ruled by a British Raj, so colonial architecture is a feature of the city. The most well-preserved architecture are in the BBD Bagh area, which houses government institutions and it's best to hire a guide or take a city tour in order to understand what to see.
I took a half day city tour with Viator to learn about Kolkata's history, see its colonial architecture in the impressive BBD Bagh district, visit the sculptor colony of Kumortoli and witness the madness of Burrabazaar /Kolay Market. The tour also took me into the more local pockets of the city. I got my own personal driver and having an English speaking guide to share insights into the landmarks was invaluable! Although I don't think we were able to cover everything that was mentioned on the website's itinerary, we covered a helluva lot in a matter of a short time and it was a solid city tour.
Alternatively, the West Bengal Tourism Department (www.wbtdc.gov.in) offers a Kolkata day tour for 450 rupees. The itinerary doesn't mention the obvious places mentioned in your guidebook, but depending on your focus or budget, it's still a viable option. I was unable to take this tour–the office was not easy to find –and it was best to book in person. But it provides additional sightseeing to your stay.
Howrah Bridge
Spanning the width of the Hoogly River, you have Howrah Bridge, a steel and iron landmark bridge connecting central Kolkata (and the Mullick Ghat Flower Market) to Howrah Station. Early in the morning you can see people going to their daily worship, taking a bath in the river. A great place for people watching, you'll see daily commuters, travelers and work porters transport goods and big bundles of goods at all times of day.
When you come to India, you will see a lot because India is truly amazing. Getting There: sandwiched between the Mullick Ghat Flower Market and Howrah Train Station. You can take one of the many buses enroute to Howrah Station and have them drop you near the flower market.
Opened to traffic in 1943, the Howrah Bridge (officially called Rabindra Setu, after renowned Bengali poet Rabindranath Tagore) crosses the Hooghly River to link Kolkata with its twin city of Howrah on the other side. The bridge has a single span without any pylons connecting it to the river bed, and it's one of the longest bridges of its type in the world. Approximately 150,000 vehicles and 4,000,000 pedestrians use the bridge each day. To get a feel for why it's said to be the busiest bridge in the world, you really must walk across it!
Location: Just north of BBD Bagh (formerly known as Dalhousie Square) central business district.
Howrah Station
Howrah Station is Kolkata's second railway station and one of India's largest! It's said that an estimated two million people arrive and depart by Howrah station each day.
Note: Getting from the airport to Howrah Station should take at the least 45 minutes but expect it to take over an hour if you're traveling during peak traffic hours or during a festival. It's further than Sealdah Station and you have to cross the river.


Mullick Ghat Flower Market
It is Kolkata's biggest and busiest flower market. Flowers are an essential part of life in the city and are sold for temple prayers, wedding decorations and festivals. Arrive 8am in the morning to see the flower sellers haggle, negotiate and transport their bundles.
Location: Along Strand Road, starting from below Howrah Bridge on the Kolkata side.
When to Go: From sunrise until sunset.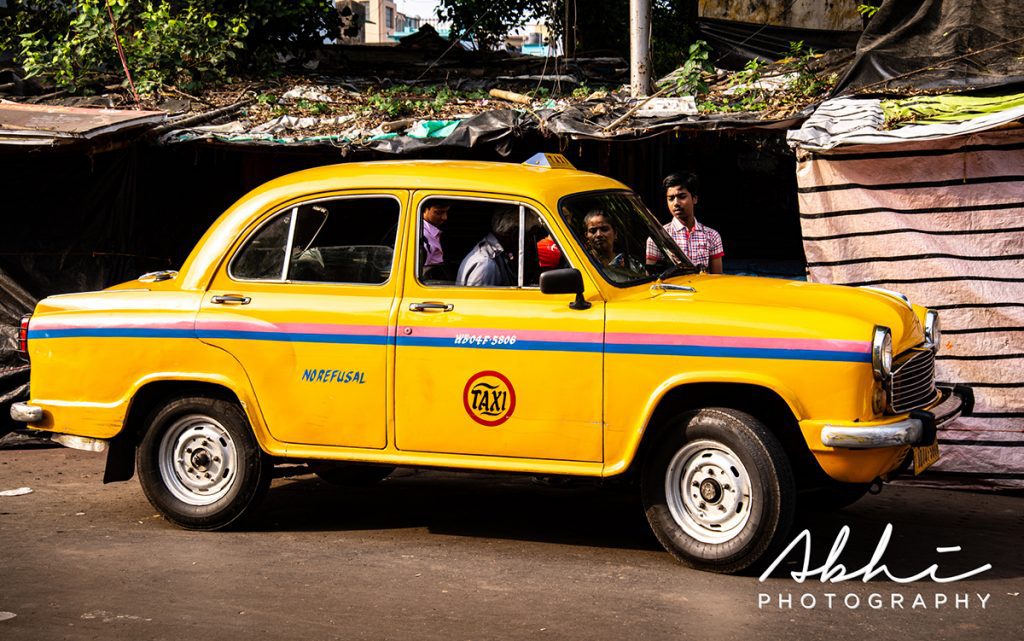 Park Street
Possibly Kolkata's most famous street, Park Street (formally renamed as Mother Teresa Sarani) is renowned for its entertainment, restaurants, and prominent historical landmarks including old colonial mansions. This iconic street was home to India's first independent nightclub and has been the center of Kolkata's nightlife since the glory days of the swinging 60s when venues overflowed with jazz, cabaret, and floor shows. Head to Mocambo, Moulin Rouge, Blue Fox and Trinca's for a rush of nostalgia.
Joka
Here I complete my year long management course and I am proud IIMian.
Mother Teresa's Mother House
Mother Teresa is highly regarded for founding the Missionaries of Charity and devoting her life to helping ill and outcast people in Kolkata. Visit the Mother House to see her tomb, the bedroom where she lived, and a small museum dedicated to showcasing her life. It displays items such as her handwritten letters, spiritual exhortations, and personal belongings including saris, sandals, and crucifix. The Mother House is a place of silence and contemplation. Many people choose to meditate there while visiting because of its serene, uplifting energy.
Location: 54A, A.J.C. Bose Road. Open: 8 a.m. until midday and 3 p.m. until 6 p.m., daily except Thursday. Also closed on August 22, Easter Monday, and December 26.
Old China Town
Kolkata is the only city in India to have a Chinatown (actually it has two, Old Chinatown and newly established Tangra). Many migrants came from China in the late 18th century to work at Calcutta port. As the sun rises, the stoves are fired up and knives start chopping to produce the legendary Chinese breakfast that Old Chinatown is notorious for. Feast on fresh delicacies such as momos, dumplings, prawn crackers, pork sausages, and fish ball soup. Unfortunately, the authenticity has waned in recent years and the dirt has piled up though.
Location: Chatawala Guli. Tiretti Bazaar (also known as Tirati Bazaar), corner Bentinck Street and India Exchange Place Road, in the central business district area next to Bow Bazaar. It's near Poddar Court.
When to Go: 5.30 a.m. until around 8 a.m. (only for early birds)! Most of the action happens on Sunday mornings.
Tour Gallery

All my collection